Photo Gallery: Here Come the Mummies @ Skyloft, 9/14/2019
Their identities may be under wraps but Here Come the Mummies are the high power funk band you didn't know you needed in your life. Playing to a crowd at Albany's Skyloft, most didn't know what to expect but found themselves moving to the consistently energizing funk. This 11-piece group is anonymous, supposedly cursed after deflowering a great Pharaoh's daughter, or perhaps they are reincarnated Grammy-Winning studio musicians. Either way, the performance from a Mummies show is second to none and more visits to the Empire State are in order.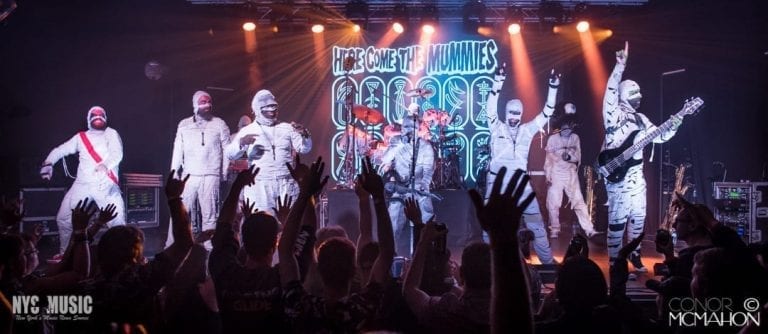 Over the course of their two-hour set full of originals, many with suggestive lyrics, had the audience cracking up while they're getting down. "Pants," "Shag Carpet" and "Freak Flag" all had their own elements of kink and double entendre, while "Bring that (Bootie) Down" and "Ra Ra Ra" filled in with big band funk that is a rare find these days. The attentive ear could even catch riffs of Wreckx-N-Effect "Rump Shaker" that beckoned for the crowd to get down. An encore of "Dirty Minds" summed up the band's style in both sound and lyrics, and kept the audience waiting for more. Here Come the Mummies will surely rise again in the Capital District.